How to Avoid Drayage Invoice Surprises
If you've experienced costly surprises in your managed dray cost and fees, you're not alone. Global supply chain disruptions have caused container drayage costs to spike in unexpected ways.  
But some of those increased expenses are the result of operational or infrastructural problems that have existed all along. The stresses to the supply chain simply exposed the shortcomings.
A container drayage move involves many steps. And the costs of many of those are variable. For example, a ship at sea likely will not know when it will dock until a few days out from port. Even then, container offloading time is merely an estimate.
Offloading is when the meter starts for the consignee. Any change in arrival date—when the consignee assumes responsibility for the container—affects virtually every aspect of the drayage. And because the driver is the one handling these charges as they arise, you might not even know you're incurring them until the invoice lands in your inbox.
Still, you shouldn't have to pay more than you expected. An agile transportation management operation with visibility technology can mitigate or even eliminate unforeseen charges.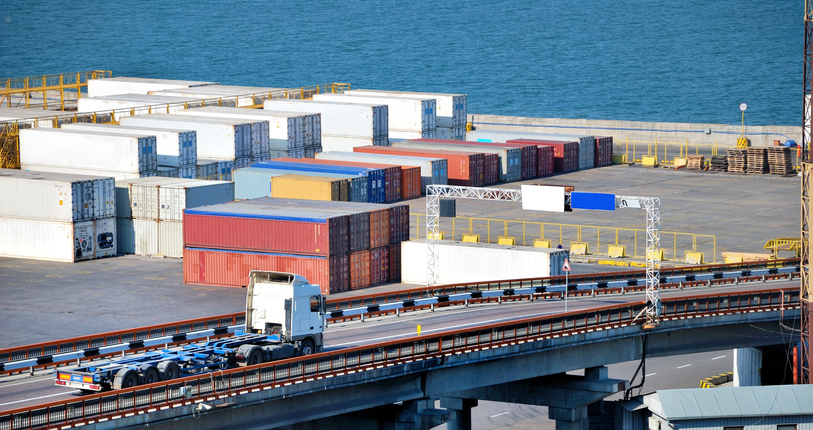 You Will Never Be Free of Fees
Beyond the basic costs of the drayage service—the driver and equipment, fuel and tolls—more than 20 different fees or penalties could be generated during a routine dray move. Most of those charges are associated with navigating the port and handling the container or the cargo. These are on top of baked-in shipping costs like Terminal Handling charges.
Even though you might consider these to be "outside" costs, you have the power to control them. It just takes clear communications, rigorous document management and proactive engagement with your carrier.
Some charges are unavoidable. Special permits may be required for certain types of cargo. The driver will charge a Port Congestion fee if they have to wait in line longer than the budgeted time to pick-up the container.
In many cases, you pay a Pier Pass fee because the driver accessed the port during peak hours, or a Night Gate fee to cover after-hours access. One of these fees might be an unavoidable cost of the move, but careful scheduling can assure you incur the lower of the two.
Each time your shipment passes through a weigh station, it will incur a Scaling Fee. This might be unavoidable on the route(s) the container must travel. However, if the move has been carefully planned, these costs can be anticipated and budgeted.
The same applies to Out of Gauge Lift fees from the port or terminal for loading non-standard sized freight. Even though you've secured the right equipment to haul the shipment, you'll still have to pay to get it loaded. But this charge is completely foreseeable and can be budgeted from the start.
No need for surprises.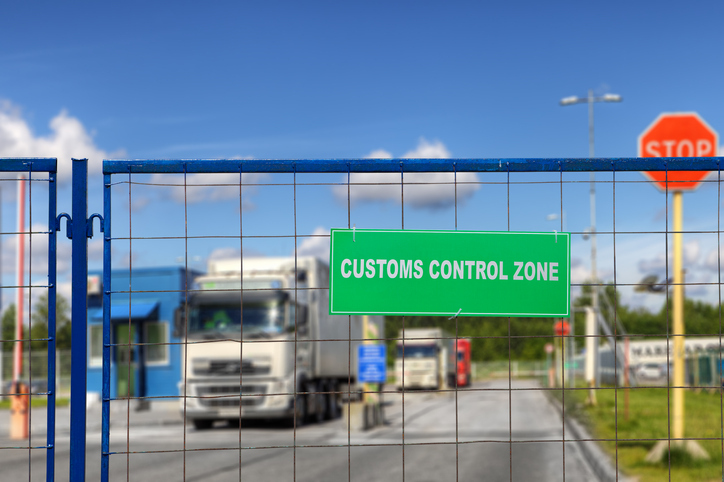 Don't Pay for What You Don't Need with Managed Dray  
Avoidable charges are the low hanging fruit of cost control. Demurrage—the charge for failing to retrieve a full container in time—is common and usually avoidable. Container detention (also called per diem)—the charge for keeping a container past the date it's due back empty at the port—is another unnecessary expense.
Why do these charges happen?
The common culprit is lack of communication. Demurrage and container detention charges are usually the result of poor attention to detail or lack of information. Your logistics operations should be in constant communication with the steamship line (SSL) carrying your freight, with port operations, with the carrier and your own receiving dock. That's the best way to ensure the drayage comes off without delay.
In addition to avoiding the "late" charges above, careful coordination eliminates Dry Run charges (if a dispatched driver is recalled), Driver Detention fees (for any time a driver has to wait for pick-up or delivery), or Yard Pull fees (for last minute pick-ups).
Expenses like Port Storage, Early (for exports) and Late (for imports) Arrival charges are all avoidable with careful monitoring of shipping and arrival dates, as well as the Stack Dates when containers must be onsite at the port or terminal.
Another way to minimize such prospective expenses is by using warehouses near ports. These facilities can enable transloading of shipments for more cost-effective middle-mile transport to their destination, eliminating the need for costly drayage equipment and minimizing the time the containers are in your possession.
Plan for What You'll Pay
You can anticipate and budget for virtually all other charges that might appear on a final dray shipment invoice. Proper planning powered by rigorous document management will prevent invoice sticker shock.
Circumstances may sometimes trigger Pre-Pull Fees, when the driver must collect a container from the port or rail terminal the day before an early delivery the next day. But you should know that expense as soon as the landed date is set for the container.
Overweight Fees are a prime example of the importance of document management. Regardless of what the purchase agreement might state, the SSL will record the actual weight of the freight upon loading and communicate that information to the consignee. By checking the actual weight during the tendering process, you can factor any potential Overweight Fees into the final drayage costs in advance.
Extra Stop Fees or Drop Trailer Fees (when a loaded container is delivered one day and must be retrieved at a later date for return to the port) can all be anticipated and accounted for in budgeting for the move.
The same applies to charges that might arise in any kind of shipment, like Hazmat (hazardous materials) or Reefer (refrigerated cargo) charges.
You know the nature of the cargo and the route it will take in advance, so it's easy to calculate the cost of moving the goods to their destinations. Likewise, if special handling or accessorials are required, they can be anticipated and factored into the estimate. There is no reason you should be surprised by these costs in the final invoice.
Managed Dray: The Known Unknown  
The only true wildcard in container drayage is the cost of security inspections. The exact criteria that U.S. Customs and Border Protection (CBP) uses for deciding which containers to target for which kind of inspection is a carefully guarded secret… for obvious reasons.
Depending on the nature of the port of origin, the parties involved, and the declared cargo, CBP agents may pull your container for inspection. All the costs associated with that process fall on the consignee (for imports) or shipper (for exports).
The impact of inspections can range from a few hundred dollars in fees and a few hours delay, to several thousand dollars and a month-long delay. The worst-case scenario is an extremely intrusive search for contraband, which can damage packaging or merchandise, which you are responsible to re-pack.
Needless to say, managing those situations requires a transportation professional.
Managed Dray Means Managed Costs
Ultimately, unless you are shipping or receiving dozens of containers monthly, the most cost-effective approach to drayage service is to turn over management to drayage specialists. Managed dray is a specialty of Transportation Insight. We have the people and technology to monitor imports from the moment they are loaded onto the ship until they bump your receiving dock.
Through our relationships with vetted carriers, access to the necessary equipment and warehouse capacity and relationships with all the major steamship lines and rail carriers, plus the sheer volume of dray moves we manage daily, the cost savings that go with smooth, efficient operations are passed to our customers. And our technology platforms deliver the visibility and document management you need to hold down costs and avoid surprises.
Most of all, our audit practice can help you identify ways to trim costs even further for your specific requirements. That's how you avoid drayage invoice surprises.
To discuss your needs and get a complimentary analysis of your current container drayage expenses, contact us today.